Hi friends! Holy cow, the weather has been abysmal and we've had three separate storms within a week, it's been really scary! We're due another storm on Thursday, which is unusual, and hope that it passes quickly!
*Thank you for using my affiliate links to shop, your support means so much to me, and I shall endeavour to share as many inspirational posts as possible.

Today I'm sharing some inspiration using the January MMH Kit and it's a beauty!
IThe focal point of this month's kit is a gorgeous cover plate die with ornate detail surrounding a keyhole. It can be used alone or layered over any number of beautiful scenes. To get you started, included is a lovely Color Layering stamp set featuring a rope swing covered in inviting greenery. There are ink cubes which work well with the stamps.
KIT INCLUDES:
• 6" x 8" Clear Stamp Set
• 3 Coordinating Frame Cuts
• 4.25" x 5.5" Fancy Cover Plate Die
• Key Fancy Die
• 4 Ink Cubes (Key Lime Fizz, Taffy, Green Apple, Cup O' Joe)
• Red Iridescent Gems
Your kit will arrive in a Hero Arts reusable 8" x 10" zipper pouch. With all of the goodies packed into this kit, it's an incredible value at $34.99. (Contents add up to $80 if bought separately.)
The Projects
Today I'm sharing two projects, which I made at the same time, with this exquisite kit. I like to have as little waste as possible, which is why I utilised the waste from one card to use in the other.


A2 You Make Me Smile

Use the outer edge die cut to create a perfect A2 panel, and ink blend using Splash, Blue Hawaii, Key Lime Pie, and Green Apple Reactive Inks.

Die cut the intricate panel into your inky background, and snip out the keyhole. (Pop aside the panel for card number 2)

Die cut the smaller keyhole directly into an A2 card base. The keyhole snipped from the inky panel is larger so it's a perfect fit.

Stamp out the swing in Black ink, then die cut.

Stamp out the tree in Key Lime Pie, Apple Green, Light Brown, and Cup O Joe inks, then die cut.

Stamp the sentiment, 'you make me smile' directly onto the A2 card front, then assemble your pieces.

Add some gold embellishments to finish.
This is a really beautiful card, and perfect for just about anyone!
A2 I Love You
Take the panel from project one that we set aside and trim off the border. This will leave you with a panel approx. 5 inches by 3.75 inches.

Die cut the smaller keyhole in gold mirror card, attaching behind the inky panel. U

Stamp the sentiment, 'I Love You', towards the bottom of the keyhole, on a piece of white smooth card 5 inches by 3.75 inches. Use a stamping platform and the keyhole die to position the sentiment.
Stamp out 4 leaves and color with alcohol markers, I've used Ohuhu G4, G3, and G2. Die cut.
Assemble your pieces onto an A2 card base.
I can't pick a favorite, but think this is a great set, and something any level of crafter can achieve. It's really giving me that, Secret Garden, vibe and I love it!

Thank you for visiting today! I can't tell you how much I love this kit, it will be used many times over the coming months as it's so beautiful, and versatile.
I also created this bonus card, because I just couldn't help myslef! The characters reminded me so much of my niece, Colette, and I went with soft pinks and peaches.

See you very soon, my friends and thank you for joining me today.
Sending jots of crafty hugs your way.
Jen
Shopping Basket (Some of the links I use are affiliated. This means I make a small commission when you purchase through them but don't worry, there is no additional cost to you. Your support means the world to me, and I am so grateful that you choose to shop through me. From the bottom of my heart, thank you.)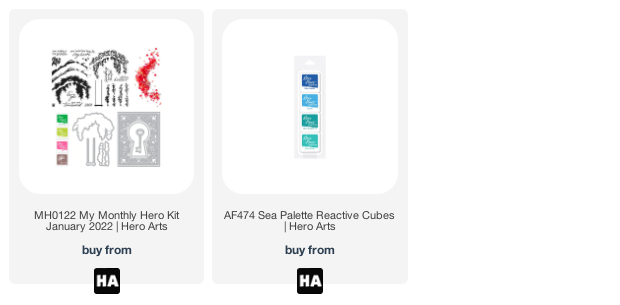 Thank you!